1 / 3

2 / 3

3 / 3

Melanie Anne Taylor, Ph.D., PCC
<![if !vml]>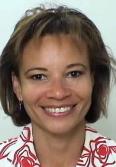 <![endif]> Since 1998, Melanie Anne Taylor has served as President of the Center for Executive Development, an executive consulting firm specializing in leadership development training, corporate change management, strategy building among senior teams and executive coaching. Dr. Taylor has an extensive background in organizational learning, systems thinking, leadership development and strategic leadership.
Throughout her career she has been the recipient of several research grants and academic fellowships. She has served on the staffs of several noteworthy Members of Congress, including Senator Edward M. Kennedy, Congresswoman Maxine Waters and Congressman Don Edwards. She has also served on the faculty of the Center for Creative Leadership, the National Leadership Institute, the Hartford Graduate Center and the University of Colorado, Colorado Springs. Read more...
Michael O. Black, Ph.D., MBA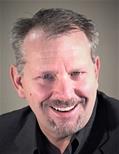 Michael O. Black is dedicated to leadership development training, coaching and consulting in the Federal Government. As a licensed psychologist with an MBA, Dr. Black applies both business savvy and compassion in deftly guiding leaders toward achieving powerful results with and through people. Michael's clients achieve unprecedented results by transforming mental paradigms and embracing new behaviors. As a trusted advisor who understands both business operations and human dynamics, he helps leaders identify and distill organizational issues into actionable steps. His impact is born of a powerful combination of interpersonal warmth, incisive analytical focus and his keen ability to select action that will drive results. Read more...
Frank R. 'Chip' Wood, Ph.D.
<![if !vml]>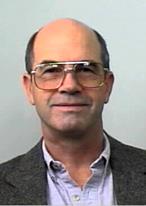 <![endif]>Dr. Wood has extensive experience working in, consulting with, and leading large, action-oriented organizations with over 30 years of conducting or supervising management/leadership development programs in a variety of prestigious organizations in both the public and the private sectors including: the Air Force Academy, the Center for Creative Leadership, the Industrial College of the Armed Forces, the National War College, the U.S. Postal Service Management Academy, the University of Maryland National Leadership Institute, the Eckerd College Management Development Institute, Disney University, the Foreign Service Institute, the Federal Executive Institute, and the Naval Postgraduate School. Read more...
Barbara Pate Glacel Ph.D.
<![if !vml]>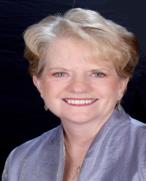 <![endif]>Dr. Barbara Pate Glacel is seasoned trainer and an executive coach with thirty years of experience coaching executives around the world in industry and government. She specializes in working with senior executives, executive teams and boards in order to facilitate alignment, synergy, communication and change. Over the course of her career, she has coached individuals from over sixty nations in North and South America, Europe, Asia and Africa. Her experience covers multiple industries, to include high-tech aerospace, telecommunications, biotechnology, banking, manufacturing and consulting, as well as non-governmental organizations and international organizations. She has been an associate of the Center for Creative Leadership since 1985, working in CCL campuses worldwide. She was the CEO of VIMA International -- The Leadership Group for twelve years where she was responsible for all line functions of staffing, finances, marketing, customer service, as well as delivery of leadership programs and simulations worldwide. Previously, Dr. Glacel was a university professor of business and political science. She worked as a manager at the Atlantic Richfield Company (ARCO) in Alaska and for the Hay Consultants in Washington, D.C. Read more...
Doug Frost, Ph.D.
<![if !vml]>

<![endif]> Dr. Doug Frost specializes in executive coaching and organizational consulting, with a primary focus on senior leaders and their teams. Doug has worked in leadership development with corporate executives, hospital executives, as well as federal government leaders, for over two decades. He has assisted hundreds of executives and their Boards in successfully addressing the challenges of leading in rapidly changing, complex organizations. He is particularly passionate about helping healthcare leaders create organizations that are healthy in both human and financial terms. Read more...
Nur Gryskiewicz, Ph.D. PCC
<![if !vml]>

<![endif]>Nur is an organizational psychologist, a leadership development specialist and an executive coach bringing the depth and breadth of her corporate, consulting and academic experiences to her global coaching practice. Her experience in delivering services worldwide to Fortune 100 companies, partnership and professional services firms, government and international agency clients spans over 30 years. Nur has been working solely as an executive coach since 1999. She is an executive coach at the Center for Creative Leadership, the World Bank and the United Nations Secretariat. She is affiliated with Duke Corporate Education, Encompass, Peakinsight and Global Coach. Read more...
Damian Goldvarg, Ph.D., MCC, CSP, ESIA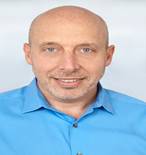 Damian Goldvarg has thirty years of experience in executive assessment and coaching, leadership development, talent management, facilitation, strategic planning, and team building services. Originally from Argentina, he has extensive experience working with people from different cultures and social backgrounds. He has worked with individuals and organizations in over sixty countries, including the Americas, Europe, Africa and Asia, offering services in English, Spanish, and Portuguese. Read more...